Mini Revo foldable H frame
Here are the drawings for a mini-H I built some time ago.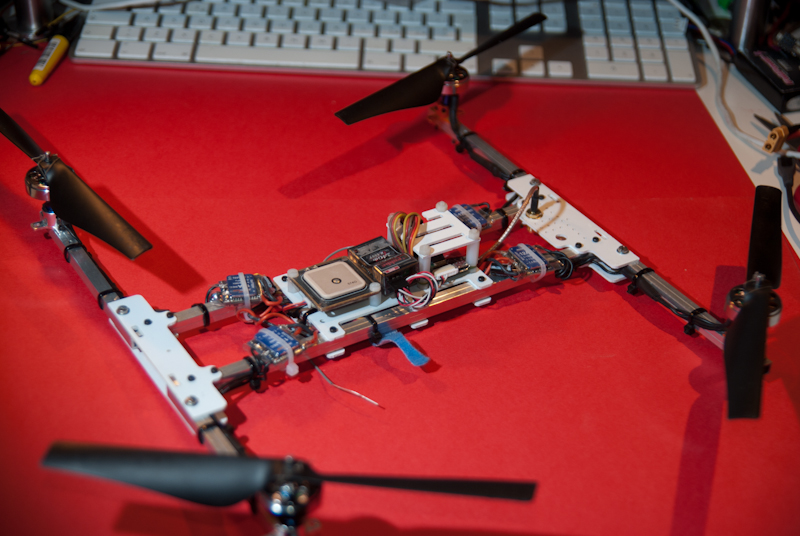 it can be easily folded to be put in a backpack.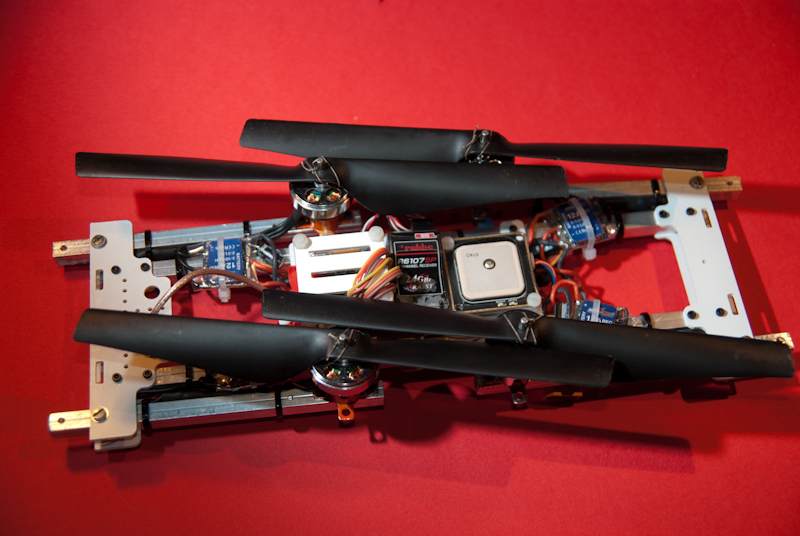 The design was built using the following materials:
Main center frame assembly
n° 14 M2x16 hex socket bolts
n° 12 M2 nuts
n° 8 M2 self locking (nylock) nuts
n° 14 M2 washers
 Arm assembly
4 M3x16 Stainless steel bolts
4 M3 self locking (nylock) nuts
8 M3 washers
8 M2x16 (but should be shorter) bolts for motor mounts
8 M2 self locking (nylock) bolts
16 M2 washers
Board mounting
various M3 nylon spacers/bolt/nut and M3 polycarbonate screws
Power stage
2730 1300Kw blue wonder from giantshark
HK blueseries 12A Esc flashed with simonk firmware,
ARDrone propeller set modified cutting the various pins on the back and enlarging the hole to 3mm.
To attach the props i removed the prop saver, inserted the prop on the axle and tied using some thin multifilar fishing line and that works great.
I use it both with 2s 1300 for indoor testing or 3S 2200 for outdoor fun.
Refer to this thread for further information and for asking questions: link to OpenPilot forum
Dialogue & Discussion